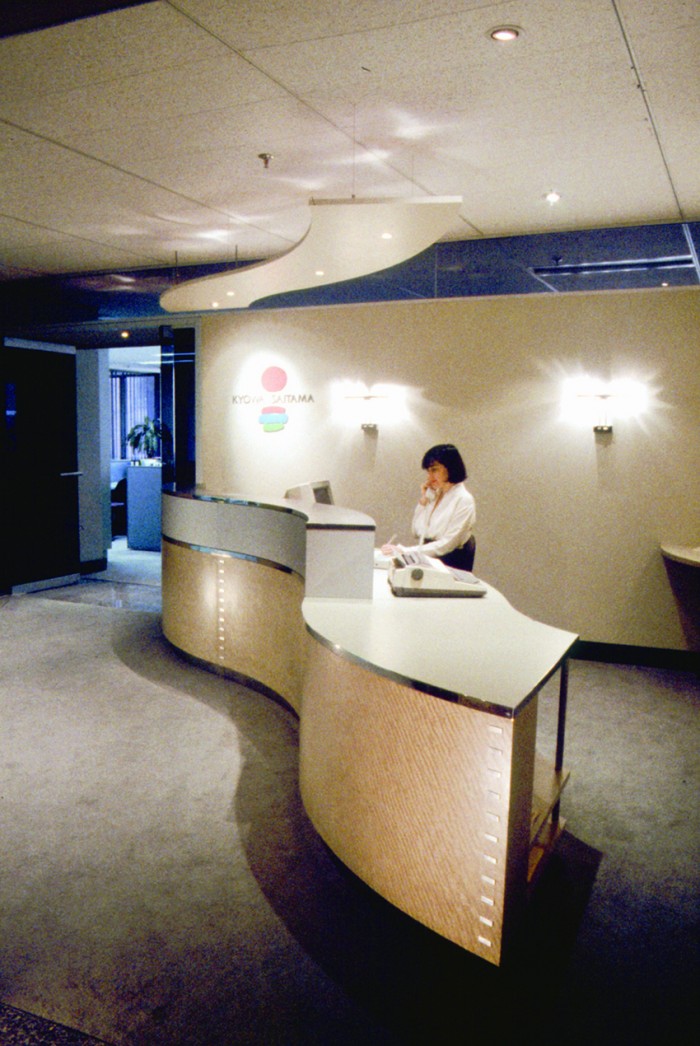 Interior Fitout for Japanese Commercial Banking Group
This fitout had as its focus, the design of the major reception area.
Due to the Japanese HQ location in Japan's Saitama Prefecture, materials selected for the interior had to reflect the natural character of the company's rural origins. The use of soft-toned timber veneers and neutral colours were offset by flashes of polished stainless steel, to provide an atmosphere of calm restraint while having sufficient sparkle to animate the space, which had no natural light source of any kind.
The pedestrian circulation through the space, including a significant diagonal route suggested the reception desk should run across an internal corner of the space. To reduce the impact of the geometry, the desk was given an undulating form in plan to further soften its feel and promote this diagonal route.
Outcome : The identity and Japanese traditional origins of the Bank were successfully reflected in the interior, while creating an efficient, welcoming point of arrival.
Footnote : After a series of corporate amalgamations over several years, the bank is now trading as the Saitama Resona Bank
Kyowa Saitama Bank : Sydney CBD
Categories →
Commercial
Interiors